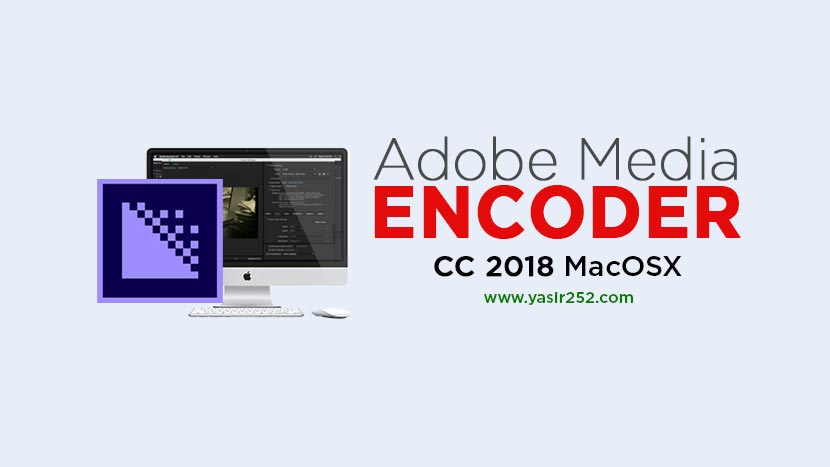 Download Media Encoder CC 2018 Mac Full Version
Download Adobe Media Encoder CC 2018 Mac Full Version di komputer kalian sekarang. Kenapa? Karena software video encoder ini merupakan software video encoding yang sangat admin rekomendasikan. Terutama bagi kalian yang bekerja melakukan editing video di adobe premiere pro atau adobe after effects. Dengan menggunakan adobe media encoder, kalian pengguna adobe tentunya tau bahwa software ini telah terintegrasi dengan premiere pro dan after effects. Dengan itu, proses export atau render video hasil editing kalian akan jauh lebih mudah.
Software ini juga telah dilengkapi dengan berbagai macam fitur, dan yang paling saya suka dengan software ini adalah kecepatan encodingnya yang cukup fenomenal. Kalian juga bisa encode video kalian ke berbagai macam format yang telah disediakan oleh adobe media encoder. Ingin coba aplikasi ini di mac kalian? Silahkan Download Adobe Media Encoder CC 2018 macOS Full Version gratis dibawah ini untuk mac!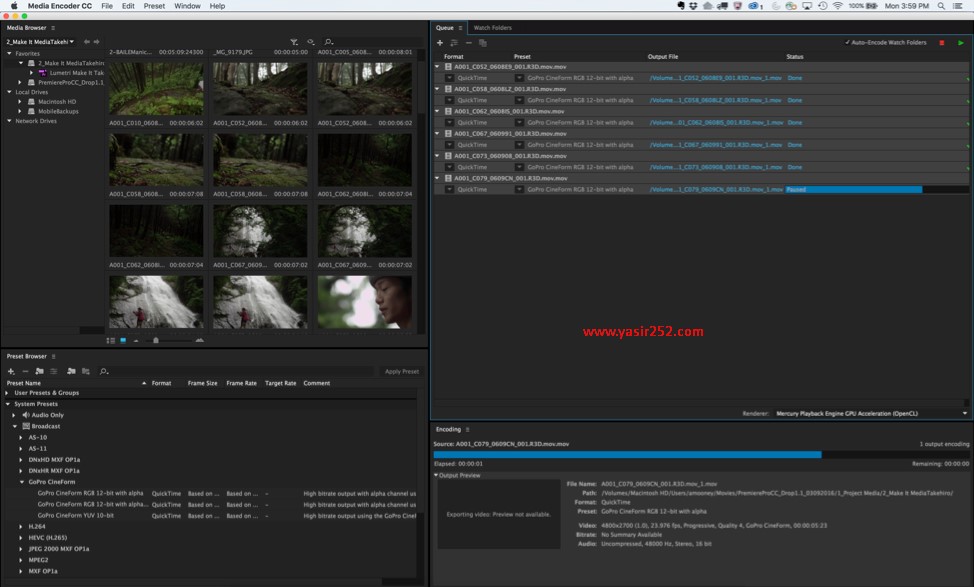 Fitur Adobe Media Encoder CC 2018 MacOS
Ingest and transcoding functionality
Media Browser panel
Direct publishing to Twitter
New application support for Adobe Audition and Character Animator
Direct publishing to Facebook
Expanded 4K format support
Improved image sequence workflows
Automatic loudness correction
Usability refinements
Cara Install Adobe Media Encoder CC 2018 Mac Full Version
Download Adobe Media Encoder terlebih dahulu
Unzip dengan Aplikasi Rar Extractor Mac – Winzip, Download disini
Matikan sepenuhnya koneksi internet anda
Jalankan file Setup dan tunggu sampai adobe media encoder selesai diinstal
Jika tidak ada file setup, langsung extract aja .pkg.zip ke folder application mac
Lalu jalankan Patch Zii yang muncul disamping icon installer
Masalah Installation Error :
Coba uninstall winzip atau rar unarchiver dan software extractor sebangsanya. Pastikan kalian hanya extract hasil downloadan dengan zip default dari Mac. Lalu coba file installasi .pkg lagi.
Penting :
Adobe Media Encoder CC 2018 MacOS Full Version