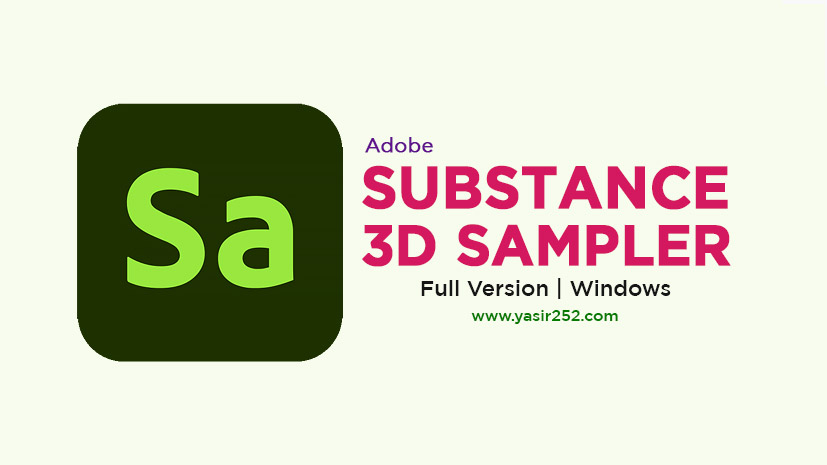 Adobe Substance 3D Sampler Full Version Download
Substance 3D Sampler Full Version v4.0.0 merupakan software 3D buatan Adobe yang memiliki kapabilitas untuk mengubah material dari gambar di dunia nyata menjadi tampilan aset atau objek 3 dimensi. Pada aplikasi ini, kalian dapat membuat sample 3D dari awal dengan menambahkan, mengubah ataupun mencampur material atau objek yang kalian inginkan dalam satu aset 3D. Atau jika kalian tidak ingin membuat sample 3D dari 0, kalian dapat menggunakan koleksi sample 3D yang telah disediakan oleh Adobe.
Software ini menyediakan banyak tools canggih yang telah terintegrasi dengan AI untuk memudahkan kalian dalam membuat aset model 3D secara kompleks. Fungsi yang cukup dihighlight pada software ini adalah kalian dapat mengubah objek dan aset yang telah discan ataupun difoto dari dunia nyata menjadi permodelan visual 3D secara langsung. Hal ini akan sangat membantu kalian untuk mengkreasikan  aset dan material  yang sesuai untuk kebutuhan visualisasi desain yang sedang kalian buat.
Selaint itu, hasil desain dari software ini juga dapat dieksport dan digunakan untuk software 3D milik Adobe lainnya seperti Substance 3D Design ataupun 3D painter. Maka tunggu apa lagi, jika kalian ingin mencoba membuat aset dan material 3D pada software ini. Langsung aja Download Adobe Substance 3D Sampler v4.0.0 Full Version untuk Windows 10 dan 11 Pro 64 Bit.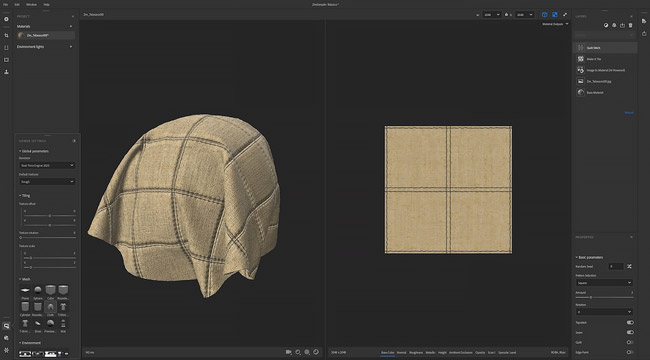 Fitur Adobe Substance 3D Sampler Full Version
Digitize objects with 3D Capture.
Combine and mix materials.
The new set of powerful tools combines different technologies and creative methods.
Create amazing-looking materials from photographs or scans.
Produce dynamic and customizable 3D models.
Materials supported in various 3D creation tools.
Optimize project rendering with various materials.
Create parametric lighting stages using 360° photos.
Powerful for creating materials, image filters, lighting, and 3D models.
Support the latest Windows 10 dan Windows 11 Pro 64 bit.
Required Operating System:
– Windows 11 and Windows 10 (64-bit) versions V21H1, and V20H2
– Windows Server versions V1607 (2016) and V1809 (2019)
System & Hardware Requirements for Windows
Operating System
Windows 10 & 11 (64-bit only)
Processor
2GHz Intel i5 Core, Gen 6th
RAM
16GB or higher of RAM
Monitor
Monitor with 1920×1080 pixels or higher resolution
Graphics
NVidia Dedicated GPU or AMD GPU
Cara Install Adobe Substance 3D Sampler
Download Adobe Substance 3D Sampler di komputer
Pastikan PC sudah Windows 10 atau Windows 11 terbaru
Extract file ST3DSP400W.rar dengan WinRAR
Sebaiknya, matikan dulu Windows Defender Realtime & Antivirus
Jalankan Setup.exe
Tunggu hingga proses installasi selesai
Download Juga : CorelDRAW Graphics Suite 2022 v24.2.1 (Windows)
Download Adobe Substance 3D Sampler Full Version v4.0