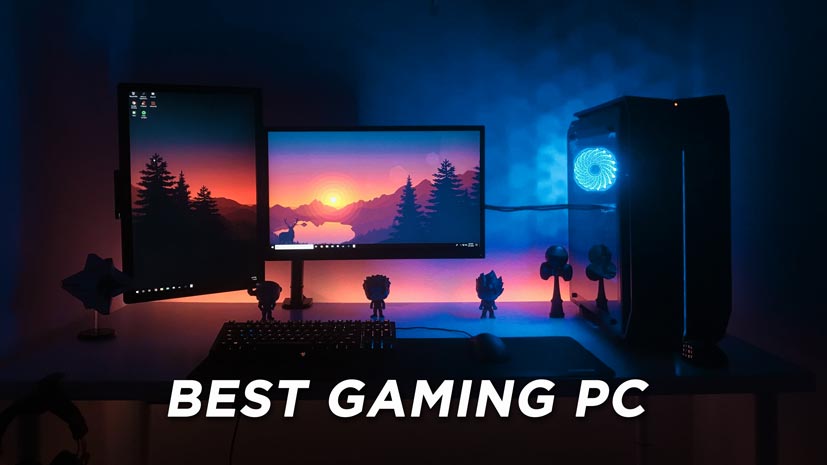 10 PC Desktop Gaming Terbaik 2020 + Spesifikasi
Memiliki PC desktop gaming terbaik dan canggih adalah cita-cita semua gamers di dunia. Selain dapat memainkan game AAA dengan smooth, performa yang handal juga dapat digunakan untuk berbagai keperluan lainnya. Game AAA sebenarnya bukanlah singkatan. Istilah itu dapat diartikan sebagai game yang memilki skor A dalam bidang grafis, kualitas gameplay, dan juga hasil penjualan. Jadi intinya, game AAA adalah game yang memiliki budget cost produksi yang tinggi, dipromosikan dengan hype yang besar dan diharapkan memiliki hasil penjualan yang bagus.
Beberapa game AAA yang terkenal memiliki kualitas baik adalah The Witcher 3 Game Of The Year, Resident Evil Series dan masih banyak lagi lainnya.
PC Desktop Gaming yang baik adalah yang mampu memberikan CPU tercepat dan GPU tercanggih di zamannya. Untuk saat ini, sangat banyak provider yang membuat seri PC Gaming mereka secara terpisah, misalnya Dell, Alienware, MSI, HP dan masih banyak lagi. Meskipun sebenarnya anda bisa merakit PC secara manual dan mendapatkan spesifikasi yang sama. Namun dari satu sisi, kalian tidak akan bisa mendapatkan support penuh terhadap perangkat anda.
Berikut ini 10 PC Desktop Gaming Terbaik di tahun 2020 :
1. HP Omen Obelisk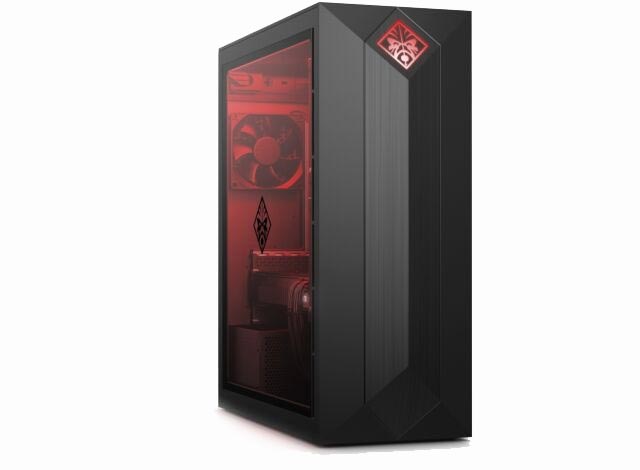 Tricked out stunner for the hardcore gamer
CPU: Intel Core i5-8400 – i5-9600K | Graphics: Nvidia GeForce GTX 1050 Ti – RTX 2080Ti | RAM: up to 64GB | Storage: 1TB HDD – 1TB SSD, 3TB+3TB HDD
Informasi Selengkapnya : Check Website Official HP Omen Obelisk 
2. MSI MEG Trident X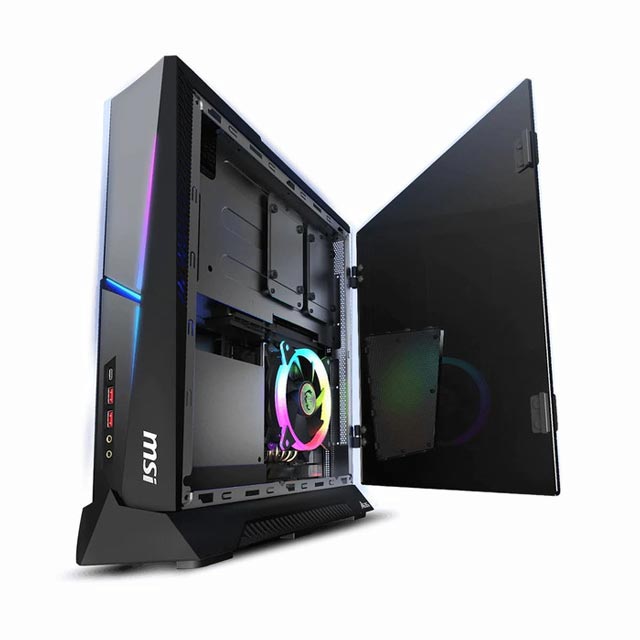 Gorgeous Design and Powerful Performance
VR Ready: Yes | Processor: Up to Intel Core i9-10900K, 3.7-5.3 GHz | RAM: Up to 64 GB | Graphics Card: Up to Nvidia GeForce RTX 2080 Ti | Storage: Up to 1 TB SSD + 1 TB HDD | Accessories: MSI Clutch GM11 Mouse, MSI Vigor GK30 Keyboard
Harga : Check Bukalapak Untuk MSI Meg Trident X ||| Official MSI Website
3. Alienware Aurora R11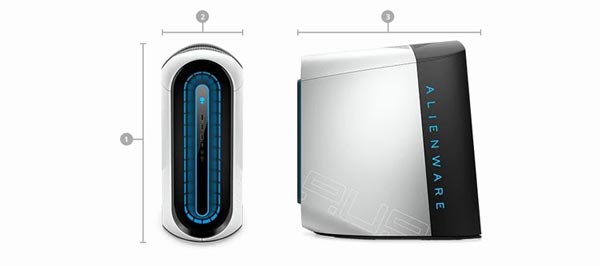 The Best Gaming PC at Almost Every Price Point.
CPU: Intel Core i5 10400F–i9 10900 | GPU: Nvidia GTX 1650–RTX 3090 | RAM: 8GB–32GB 2933MHz | Storage: Up to 2TB M.2 PCIe SSD + 2TB SATA HDD | Warranty: 1 Year (onsite)
4. Alienware Aurora R10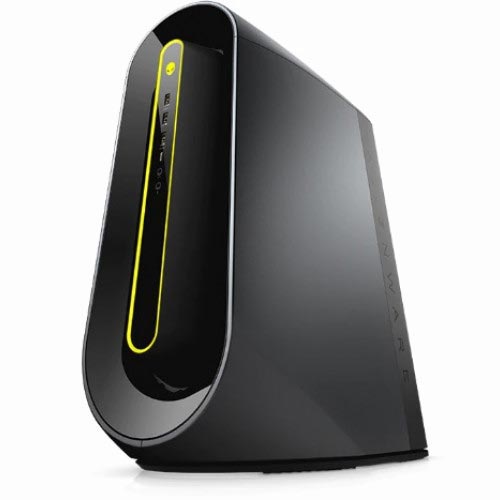 The Best AMD Gaming PC.
CPU: AMD Ryzen™ 7 3700 | GPU: AMD Radeon RX 5700XT 8GB | RAM: 16 GB DDR4 | Storage: 1TB HDD + 512 NVME | Warranty: 1 year (onsite)
Harga : Check Tokopedia Alienware Aurora R10
5. Corsair Vengeance i7200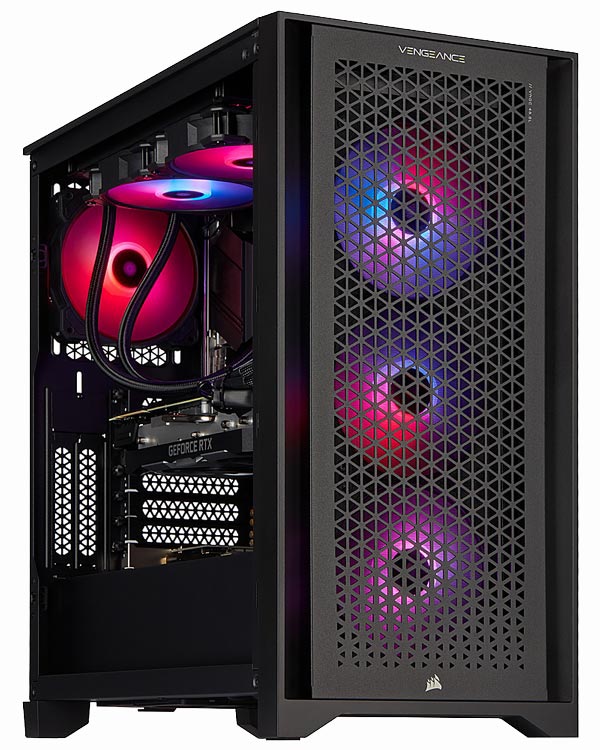 Tiny PC, Big Power
CPU: AMD Ryzen 9 3900X – 3950X | Graphics: NVIDIA GeForce RTX RTX 2080 Super – 2080 Ti | RAM: 32GB DDR4-3200 | Storage: 500GB NVMe SSD + 2TB HDD – 1TB NVMe SSD + 2TB HDD
Informasi Lengkap : Check Website Official Corsair
6. Corsair Vengeance i4200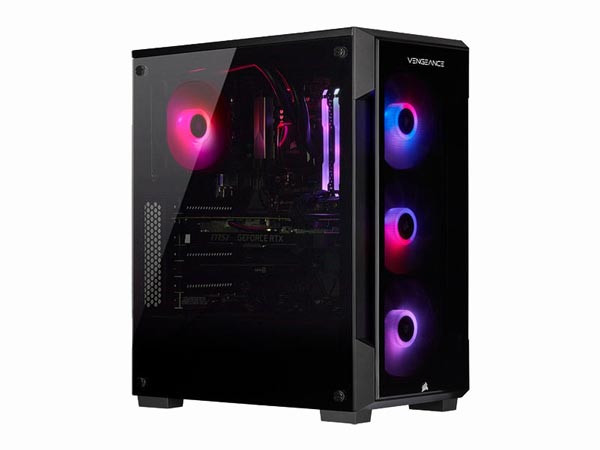 Back With a Vengeance
CPU: AMD Ryzen 7 3700X – Intel Core i7-10700KF | Graphics: NVIDIA GeForce RTX 2070 Super – 2080 Super | RAM: 16GB – 32GB DDR4-3200 | Storage: 960GB NVMe SSD – 480GB NVMe SSD + 2TB HDD
Informasi Lengkap : Check Website Official Corsair
7. Dell G5 Gaming Desktop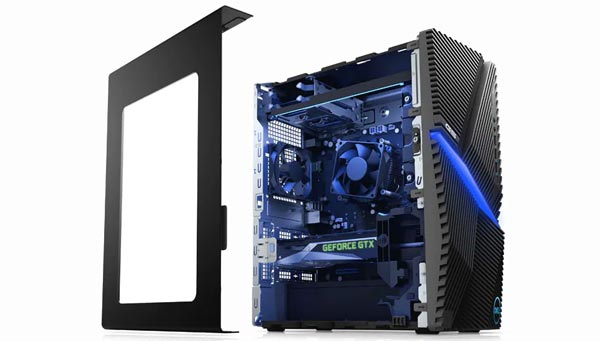 Budget PC Gaming at Its Best
CPU: 9th Gen Intel Core i3-9100 – i9 9900K | Graphics: NVIDIA GeForce GTX 1650 – RTX 2070 | RAM: 8GB – 64GB | Storage: 1TBSSD – 1TB SSD + 2TB HDD
Informasi Lengkap : Check Website Official Dell Indonesia
8. DA Warrior i7 RTX 3070 Ultra OC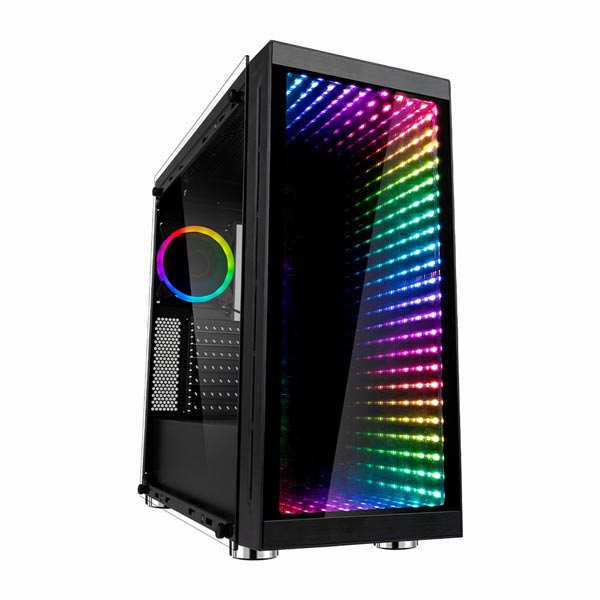 Master Gaming To It's Peak
CPU: 10th Gen i5 10700F | Graphics: NVIDIA GeForce RTX 3070 Ultra OC 8GB | RAM: 16GB | Storage: M.2 NVMe MP34 512GB
Harga : Check Website Official Digital Alliance
9. Asus ROG Strix GL10CS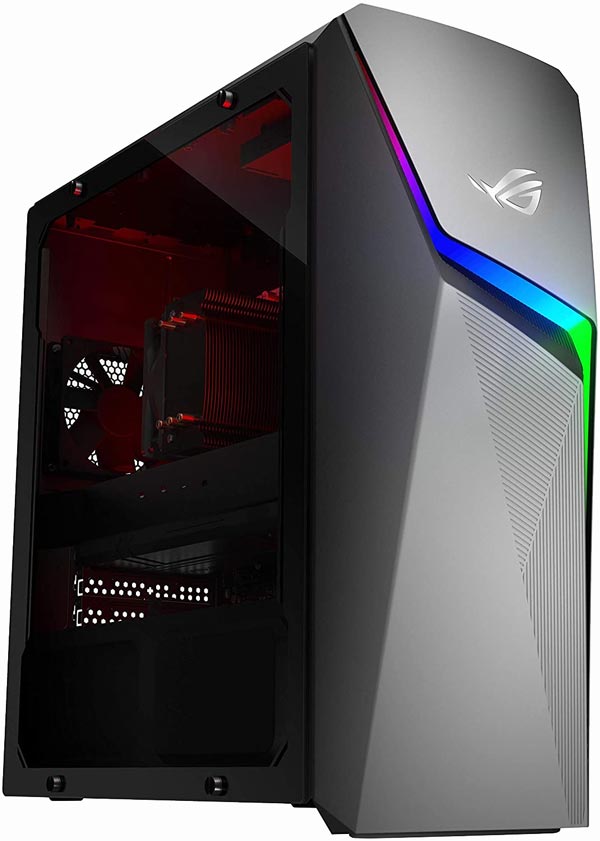 Low Budget Yet Powerful
CPU: Intel® Core™ i5-9400 – Intel® Core™ i7-9700K  | Graphics: NVIDIA GeForce GTX 1050 – GTX 1660 TI | RAM: 8GB | Storage: M.2 NVMe 1TB
Harga : Check Website Official Asus ROG
10. Origin Chronos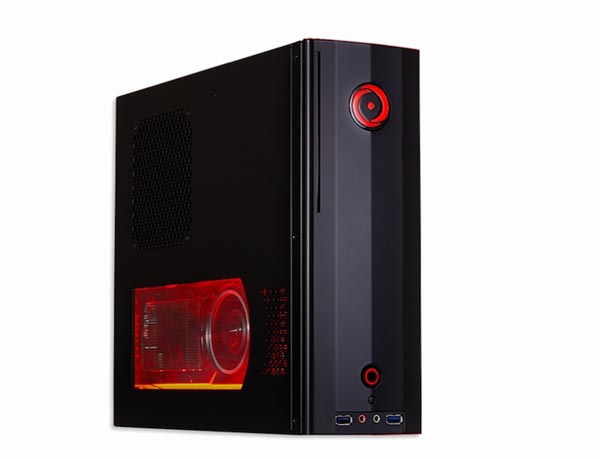 Custom Your Imagination
CPU: Intel® Core™ i5-10400 – Intel® Core™ i9-10900K  | Graphics: NVIDIA GeForce GTX 1660 – GTX 3090 | RAM: 16GB – 32GB | Storage: M.2 NVMe / SSD
Harga : Check Website Official Origin Chronos