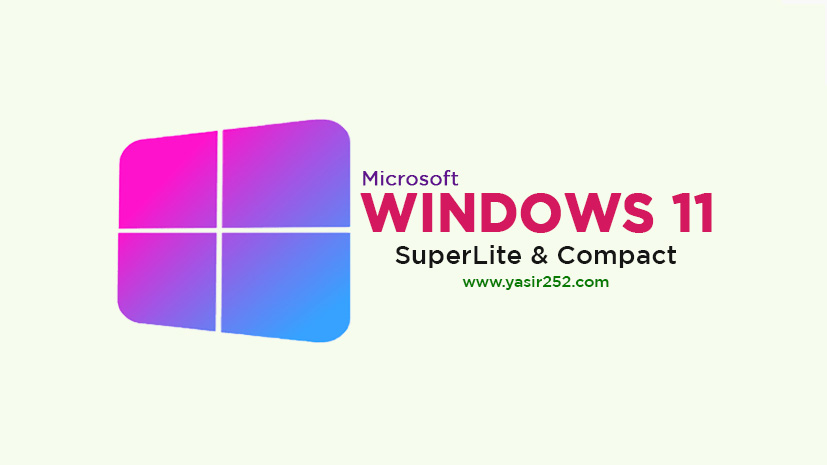 Windows 11 SuperLite Pro 22H2 Full ISO Download
Download Windows 11 Lite Full Version ISO to install the compact edition of Win 11 with minimal features and fast performance. Even though Microsoft confirmed that Windows 11 has a great performance, the truth is actually this operating system is slow and filled with bloatware. What is Bloatware? Simply put, Bloatware is an additional application that is by default included in Windows 11 post-installation. Unfortunately, not every user needs this collection of apps and in fact, Bloatware can reduce the performance of Windows. Not to mention, when you have a low-spec computer, it's even more frustrating to upgrade your Windows 11.
Luckily, in this article we can download Windows 11 Lite or Compact version which all features have been minimized. The performance of Windows 11 Lite is much faster than the regular Pro version. Although there are many features and applications that have been removed, but the core remains unchanged. If you need features like Printer, you can find tutorials on how to install Printer Spooler on the Internet. Some of the components removed in Windows 11 SuperLite include Windows Defender, OneDrive, Remote Desktop, Bloatware, UAC, Notifications, Action Center and many more. Download Windows 11 Super Lite Full Version ISO 64 Bit at the link provided below.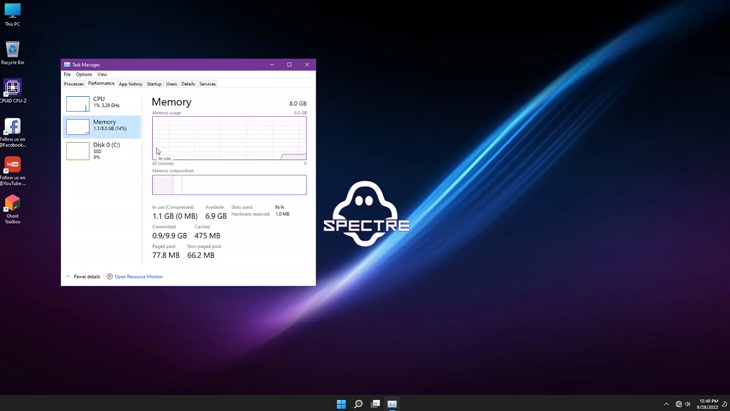 Windows 11 Super Lite Full Features
The new launcher-style floating Start Menu
It has a flyout design with pinned and recommended apps
You can now control all your media playback from the new Action Center
The new File Explorer is functional and has all the features you need
The Settings page has been neatly categorized with menus and sub-menus
Windows updates will now be 40% smaller
Snapping Layout with easier Snap Assist
With Windows 11, Microsoft has brought Widgets
Removed Windows 11 Lite Components:
Removing some Windows and System applications
Remove Windows Security/Defender/Smartscreen
Disable Remote Desktop/Tablet keyboard/NFC/Clipboard/FocusAssist – (Superlite only)
Disable Print spooler (If you need a printer, please set Auto in Services)
Delete OneDrive
Disable Action/Notification Center – (Superlite only)
Disable Telemetry – (Superlite only)
Delete Error reports – (Superlite only)
Disable UAC (Do not notify)
Delete WinSxS backup
Delete Winre (can add using Ghost Toolbox)
List of Windows 11 Lite Editions available:
Windows 11 Pro – Compact x64
Windows 11 Pro – Compact + Defender x64
Windows 11 Pro – SuperLite x64
Windows 11 Pro – SuperLite + Defender x64
Windows 11 Pro – SuperLite SE x64
Windows 11 Pro – SuperLite SE + Defender x64
System Requirements
| | | |
| --- | --- | --- |
| Operating System | Windows 11 SuperLite | Windows 11 Compact |
| Processor | Intel i3 CPU 5th Gen | Intel Core i7 Processor 3Ghz+ |
| Memory | 8 GB | 16 GB |
| Hard Drive | 30 GB – 7200 RPM HDD | 30 GB – Solid State Disk |
| Graphics Card | Integrated GPU | Dedicated GPU Cards |
| Screen Resolution | 1920×1080 | 4k resolution |
How to Install Windows 11 SuperLite Full Version ISO
Download Windows 11 Lite ISO full version 64 Bit
Extract with the latest WinRAR Application
Reinstall Method: Prepare a blank 16 GB Flashdrive
Install and use Rufus to create a bootable flash drive
Rufus has given the option to bypass TPM 2.0 and RAM Requirement
Select the ISO file and wait for the process to finish
Restart the computer, boot the computer from the FlashDisk earlier
For activation, use an Activator such as KMS VL AIO or KMAuto++
No reinstallation: Upgrade from Win 10, just run Setup.exe directly
Download Windows 11 SuperLite Full ISO (22H2)