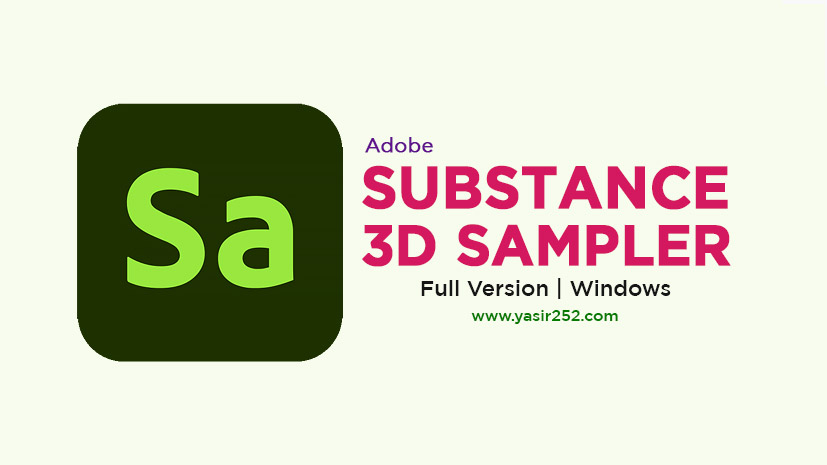 Adobe Substance 3D Sampler Free Download
Substance 3D Sampler Full Version Free Download v4.0.0 is a 3D modeling software by Adobe that can convert materials from real-life images into 3-dimensional assets or objects. With this application, you can create 3D samples from the beginning by adding, changing, or mixing materials or objects that you want into a single 3D asset. But if you don't want to create a 3D sample from zero, you can use the collection of 3D samples that are provided by Adobe. This software also provides many advanced tools that have been integrated with AI to make it easier for you to create complex 3D model assets.
A function that is quite highlighted in this software is you can convert objects and assets that have been scanned or photographed from real life into 3D visual modeling instantly. This is very helpful for you to create assets and materials that are suitable for the design that you are creating.
In addition, the design results from this software can also be exported and used for other Adobe 3D software such as Substance 3D Design or 3D painter. If you want to try creating 3D assets and materials with this software, Free Download Adobe Substance 3D Sampler v4.0.0 Full Version for Windows 10 and 11 Pro 64 Bit.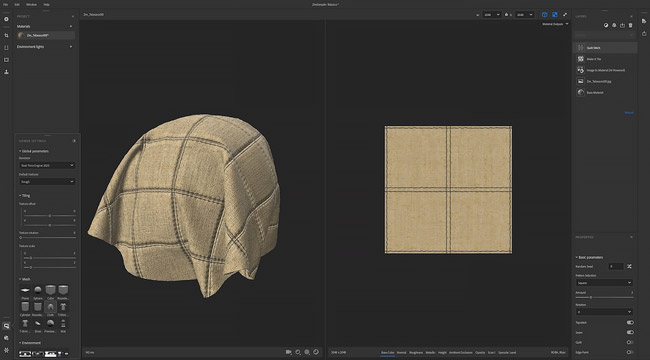 Adobe Substance 3D Sampler Full Features
Digitize objects with 3D Capture.
Combine and mix materials.
The new set of powerful tools combines different technologies and creative methods.
Create amazing-looking materials from photographs or scans.
Produce dynamic and customizable 3D models.
Materials supported in various 3D creation tools.
Optimize project rendering with various materials.
Create parametric lighting stages using 360° photos.
Powerful for creating materials, image filters, lighting, and 3D models.
Support the latest Windows 10 dan Windows 11 Pro 64 bit.
Required Operating System:
– Windows 11 and Windows 10 (64-bit) versions V21H1, and V20H2
– Windows Server versions V1607 (2016) and V1809 (2019)
System & Hardware Requirements for Windows
Operating System
Windows 10 & 11 (64-bit only)
Processor
2GHz Intel i5 Core, Gen 6th
RAM
16GB or higher of RAM
Monitor
Monitor with 1920×1080 pixels or higher resolution
Graphics
NVidia Dedicated GPU or AMD GPU
How to Install Adobe Substance 3D Sampler
Free Download Adobe Substance 3D Sampler on your PC
You need the latest build of Windows 10 or use Windows 11 instead
Extract ST3DSP400W.rar file with WinRAR or 7-Zip
We recommend that you first turn off Windows Defender Realtime & Antivirus
Run Setup.exe > wait for the installation process to complete
Also Download : CorelDRAW Graphics Suite 2022 v24.2.1
Download Adobe Substance 3D Sampler Full Version v4.0