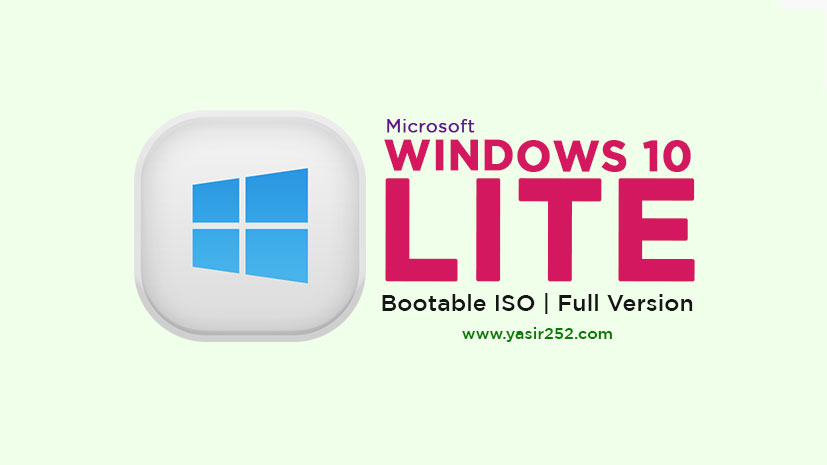 Windows 10 Super Lite ISO Free Download x64
Free Download Windows 10 Super Lite Full Version ISO. If you have a low-spec computer and want to install the latest Windows 10, you can consider using Windows 10 Lite. This version is designed for better performance on systems with limited resources. It achieves this by removing bloatware and unnecessary applications that are typically installed automatically.
In the installation ISO, you'll find various choices for Windows 10 versions, including Pro, Enterprise, Education, and more. The core features of the operating system remain intact, such as drivers, Windows Explorer, screenshot tools, and essential programs. We'll focus on Windows 10 Ghost Spectre, which is a popular Windows 10 modification known for its lightweight performance. Spectre achieves this by disabling features and built-in applications that aren't essential for the system. It's a suitable choice if your computer or laptop has 2GB or 4GB of RAM, limited storage, or uses an HDD.
To install this fast and lightweight Windows 10 Lite, you'll need a USB drive. Once you've downloaded the ISO file, you can create a bootable USB installer using applications like Rufus or Yummy. After installation, Windows will automatically use the dark theme. If you're interested in trying out this lite version of Windows 10, it's worth giving it a shot. Download Windows 10 SuperLite Full Version ISO 64 Bit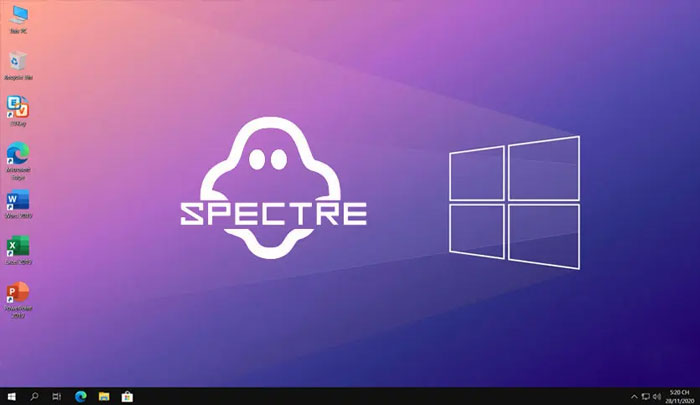 Windows 10 Super Lite ISO Features
Aplikasi compact sudah terintegrasi + LZX (AlgorithM)
Semua Bloatware yang ada di Windows telat di hapus
Stock Drivers tetap tersedia (Plug n Play driver)
Dark Theme sudah diaktifkan secara default
Windows 10 Pro bisa diaktifkan dengan Ghost Toolbox
Mendukung banyak bahasa lainnya dan keyboard
Juga bisa menggunakan UWP Games / UWP Apps
Optimisasi Privasi dan peningkatkan performa
Optimisasi Pagefile/Services/Scheduled/Search Indexer
Dapat di install pada komputer PC dengan spesifikasi rendah
Kalian bisa install komponen yang terhapus dengan Ghost ToolBox
Removed Components
Removes Windows Apps and System Apps / Cortana
Removes Windows Security / Defender / Smartscreen
Disable Remote Desktop / Tablet keyboard / NFC / Clipboard / Focus Assist – (Superlite only)
Removes OneDrive
Disable Action Center / Notifications – (Superlite only)
Telemetry – (Superlite only)
Removes Errors reports – (Superlite only)
Disable UAC (Never notify)
Removes Winre (can add on Ghost Toolbox)
Included Version :
Professional Education
Professional Workstation
Education
Professional CountrySpecific
Professional Single Language
IoT Enterprise
Enterprise
How to Install Windows 10 SuperLite Full Version ISO
Download Windows 10 Lite ISO full version 64 Bit
Extract with the latest WinRAR Application
Reinstall Method: Prepare a blank 16 GB Flashdrive
Install and use Rufus to create a bootable flash drive
Rufus has given the option to bypass TPM 2.0 and RAM Requirement
Select the ISO file and wait for the process to complete
Restart the computer, boot the computer from the FlashDisk earlier
Then do the same Windows installation as usual
(If you don't understand, see the tutorial on youtube "how to install windows")
Use Activator such as KMS VL AIO and KMAuto++
Have You Tried This? Windows 11 Super Lite ISO Full Version
Download Windows 10 Super Lite Full ISO