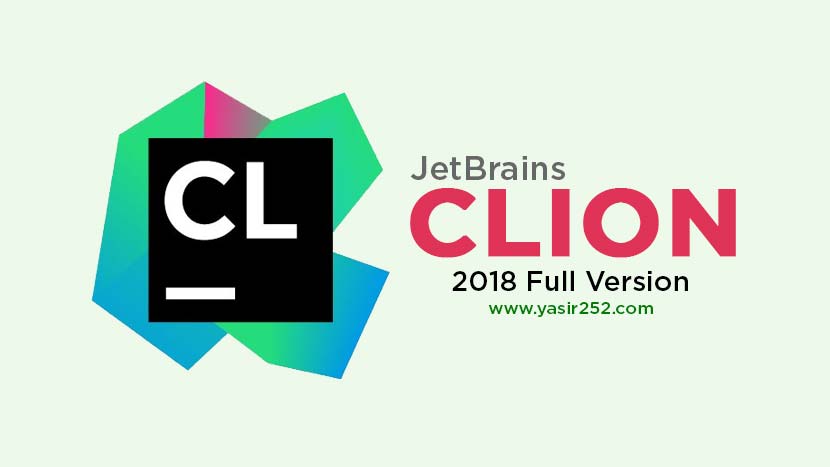 JetBrains CLion 2018.2.4 Full Version Download (Windows)
Jetbrains CLion 2018 Full Version Download – ini adalah software IDE multi-platform yang digunakan untuk melakukan programming C+ dan C++. Dapat berjalan di sistem operasi seperti windows, macosx dan juga linux dengan sangat sempurna. Software ini tentunya dilengkapi dengan teknologi essensial dengan tools dan fitur paling canggih di jajaran programnya. Aplikasi ini dapat membantu developer program untuk membuat clean code dengan fitur smart code editor.
Selain itu, software CLion ini juga telah di lengkapi dengan powerful debugger yang memiliki GDB atau LLDB backend. Cocok banget buat kalian yang butuh debugger cepat dan handal untuk menangani masalah bad coding. Integrasi dengan Valgrind Memcheck juga menambah kemampuan software ini satu level lagi. Dimana dengan hal itu, programmer mampu untuk menyusuri seluruh kode yang telah dia ketik, lalu pinpoint kesalahan dengan memory issues. Sebagai keuntungannya, kalian bisa menjalankan software tanpa masalah meskipun ada kecacatan koding yang sepele. Ingin coba program ini sekarang? Cek dibawah ini untuk link Jetbrains CLion 2018 full version download gratis.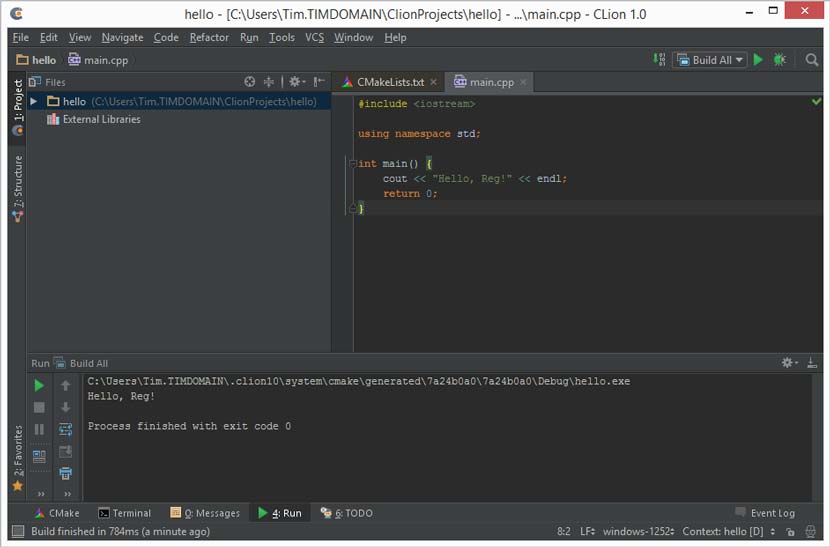 Fitur Jetbrains CLion 2018 Terbaru :
Find out the important parts of your code and also increase productivity
Helping you write your code
Speeding up tasks with features like coding styles, keymaps, and project views
Various shapes are just a fraction of the endless features of this software
Quickly create a new class and override the methods
Use the Live Template to quickly add popular codes, or use the syntax put in place for you
Keep your code clean, remove any additional code or code that is not applicable
Use the best alternatives that the program offers for your code
Gives you suggestions for fixing them that you can quickly solve the problem by choosing it
A new code-aligning code that is exclusively CLion
Integrated Debugger: Has a powerful debugger to display errors and track code in line
Cara Install Jetbrains CLion 2018 Full Crack :
Download Jetbrains CLion 2018 full version dibawah ini
Extract dengan software winrar terbaru
Jalankan setup.exe untuk memulai installasi
Setelah selesai, copy file crack.jar ke folder 'Bin'
– C:\Program Files\JetBrains\CLion 2018.2.4\bin\crack.jar
Buka folder bin di explorer, cari file dengan ekstensi file .vmoptions (64 bit atau 32 bit)
Buka file tersebut dengan Notepad
Selipkan kode berikut ini ke baris paling bawah :

-javaagent:C:\Program Files\JetBrains\CLion 2018.2.4\bin\crack.jar

Pastikan lokasi crack.jar di folder 'Bin' sudah sesuai dengan kode diatas
Jalankan file .exe untuk mulai program
Enjoy!
Download JetBrains CLion 2018 Full Version Gratis

Installer + Crack : 296 MB | Password : www.yasir252.com