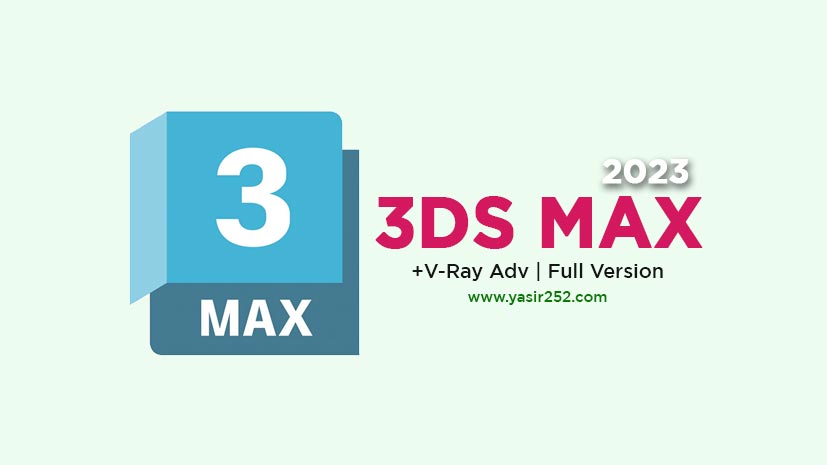 3DS Max 2023 Full Version with V-Ray 6 Patch
3ds Max 2023 is a computer graphics application for creating 3D objects that you can download full for free along with the latest V-Ray advanced 6. This software is widely known around the world and used by most industry players. Not only that, this software also becomes the main pillar for creating game, architectural and product designs. It was made by Autodesk who also developed other software such as Autodesk Maya and AutoCAD.
Actually, 3ds max application is pretty heavy. It requires high specification to make use of it. The reason is that 3ds max has tools that consume high CPU and GPU resources. Not to mention the latest update which is getting bigger in size and the amount of tools. Some of the latest updates include 3ds Max Retopology Tools, glTF export, Workflow & Performance improvements and many more. 3ds Max 2023 already supports Windows 11 pro 64 bit. Do you want to try this software before buying the official license? Download 3ds Max 2023 Full Crack below.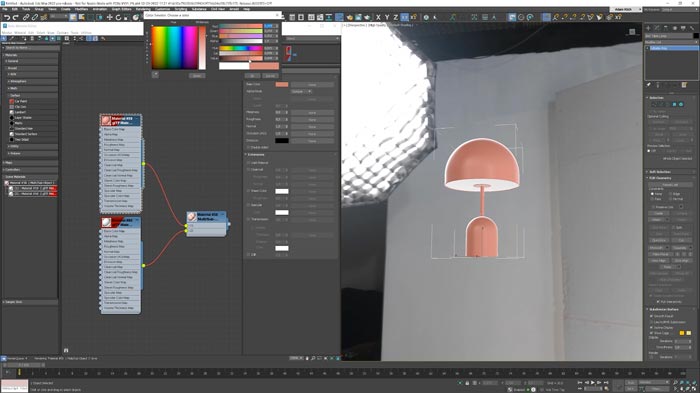 Autodesk 3DS Max 2023 Updates & Features
Create 3d object designs with advanced and powerful tools
Ability to perform particle simulation
3d scene rendering is integrated with V-Ray 6.0 Advanced for 3DS Max
Create 3-dimensional animations using various methods
Retopology tools to optimize geometry models automatically
Extrude faces more flexibly and intuitively (adjacent faces)
Streamlined experience, and fully scriptable texture baking
Interactive viewports with PBR (physical based rendering)
Performance improvements on some of the latest tools
Supports Windows 11 pro 64 bit
V-Ray 6 for 3ds Max 2023 New Features
Improve the rendered results to be more realistic and natural looking
Ability to maximize the illumination on the condition of landscapes
The new scatter tool method allows us to easily populate millions of objects
V-Ray Advanced 6.0 supports decals with displacement
It is fully support for 3DS Max 2023.2
Create shader variations quickly using batch load texture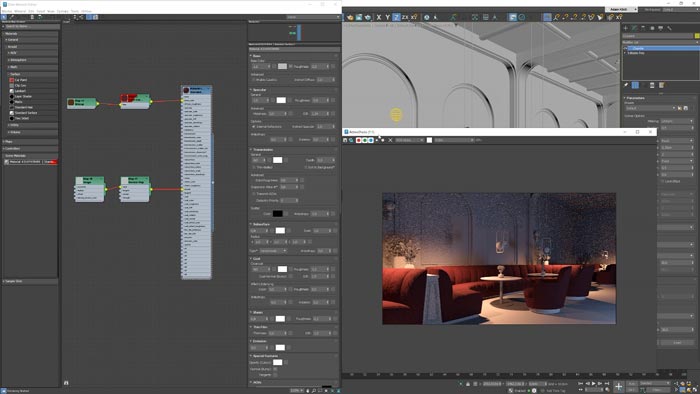 How to Install Autodesk 3DS Max 2023 Full Version
Download Autodesk 3DS Max 2023
Extract using WinRAR and install the application
Next download the crack file only
Run Autodesk License Patcher.exe (run as administrator)
Now open the 3ds max application, go to the option
Select "Use A Network License"
Select "Single License Server"
Use 127.0.0.1 or localhost or 27080@127.0.0.1
(Alternative: Where The Flexlm Daemon Is Installed -Syntax Could Be port @ server-)
Read the full tutorial in readme.txt
Install V-Ray according to the guidelines in the file.
Enjoy brother!
Download Autodesk 3ds Max 2023 Full + V-Ray 6.0