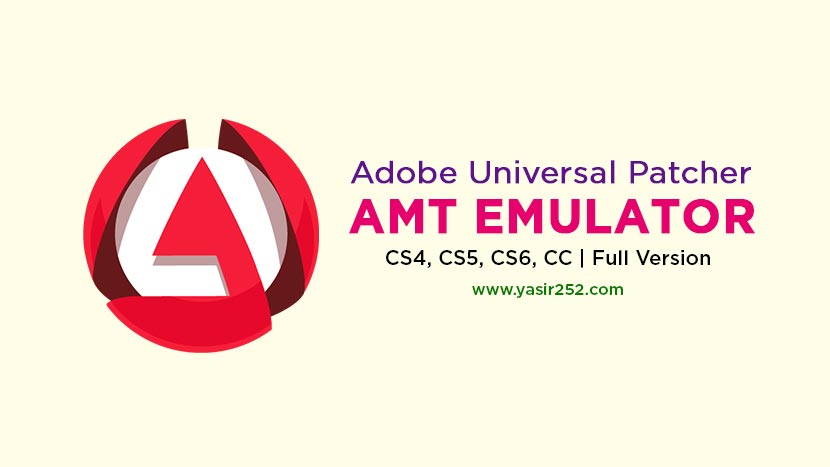 AMT Emulator Free Download v0.9.2 Adobe CC Crack
Download AMTEmu (Adobe Universal Patcher) software to crack Adobe CC 2018 software and below. Although it can be downloaded for free, this AMT Emulator Patch is made for personal, preview, non-commercial purposes only. I strongly discourage if you want to use this application for commercial purposes.
This AMTEmu application can activate all adobe software products from trial version to full version. This Universal Adobe Patcher can disable the trial version by cracking the amtlib.dll file.
That DLL file is what manages the trial system online. So, when you download the Adobe CC 2018 application online, then you can activate it offline with this AMTemu Patch. When you want to use AMTemu Patcher, you must turn off your antivirus or windows defender. Because this software will be detected as a virus, and it is only a false positive, because it is indeed a cracking tool. But in general, its use is very safe and easy. The important thing is you don't forget to reactivate the antivirus.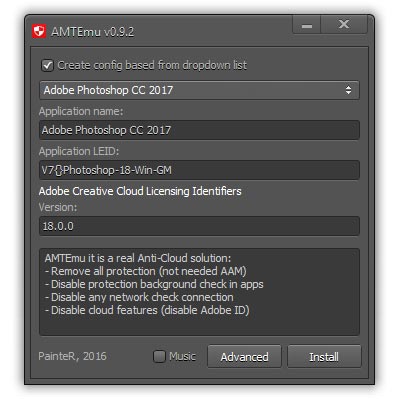 Adobe AMTemu Changelog : v0.9.2 (public)
Updated presets (2017) [gui]
Fixed the "tryout" attribute. [amtemu]
Completed the code refactoring [amtemu]
Added the "AMT Version" param [amtemu]
Updated locale reading (ISO3166) [amtemu]
Updated locale list [gui]
AMTEmu Universal Adobe Patcher Features
With this application, you can activate all Adobe products. To use it, you are required to press the install button and look for a file called amtlib.dll. This method is easier than having to download adobe crack and replicate it one by one. Software that supports :
Illustrator CC, CS6, CS5, CS4
InDesign CC, CS6, CS5, CS4
InCopy CC, CS6, CS5, CS4
Dreamweaver CC, CS6, CS5, CS4
Bridge CC
Flash CS6, CS5, CS4, CC

Media Encoder CC
Prelude CC
Animate CC
Character Animator CC
Audition CC
Muse CC
Dimension CC
Adobe XD CC
How to Use AMTEmu Crack For Adobe CC 2018
Download AMTEmu Universal Adobe Patcher
Before extracting, switch off your antivirus, windows defender and internet connection.
Extract the file with the latest version of Winrar
Run AMTEmulator Patch.exe
Select the programme you want to patch, click the install button
Find the amtlib.dll file for each application you want to patch, for example :
– C:\Program Files\Adobe\Adobe After Effects CC 2018\Support Files
– C:\Program Files\Adobe\Adobe Illustrator CC 2018\Support Files\Contents\Windows
It will says "Extract DLL: OK, Extract INI: OK, Enable Working Done"
eNjoY brother!
Download AMTEmu Adobe Patcher Universal