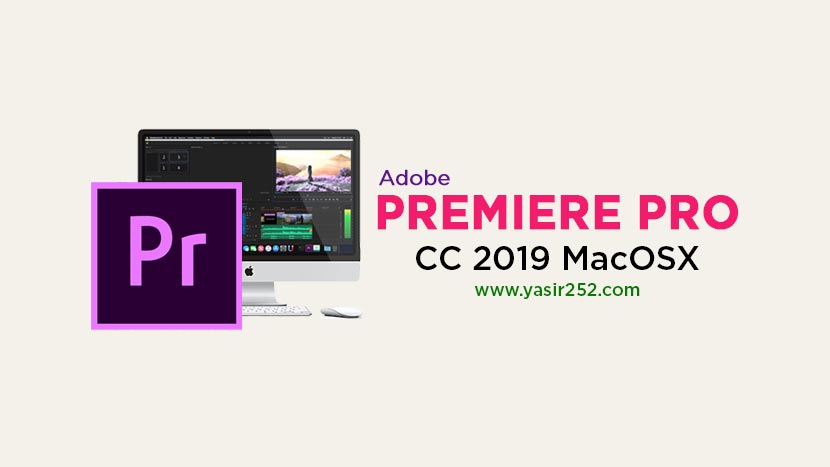 Adobe Premiere Pro CC 2019 Mac Full Version
Adobe Premiere Pro CC 2019 Mac is the latest installment of Creative Cloud 2019 video editing software that was released in October 2018. It is one of the best MacOSX video editing software in the world with hundreds of powerful features and plugins. This software has been developed by the adobe company since its initial release, and until now it is still being updated frequently. There are not many recent updates in this 2019 version, but overall problems from the previous version has been fixed by the developer.
So the program feels much smoother and faster when used on MacBook or even an Imac. The new feature that comes to Premiere Pro CC 2019 focuses more on system upgrades and effects improvement. You will be experimenting with new various effect options and upgrade. Its even more ovbious on the DeNoise and DeReverb effect with their new capabilities. Do you want to try this video editing software first before buying it officially? Get Adobe Premiere Pro CC 2019 Mac Free Download Full Version down below with the latest crack.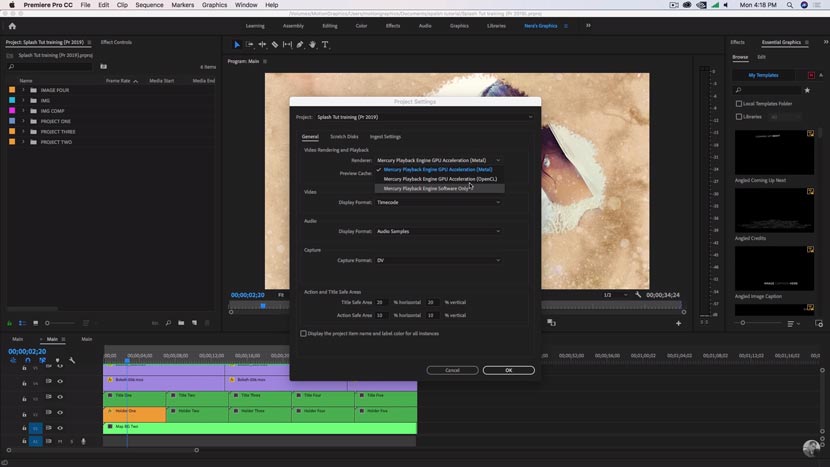 Adobe Premiere Pro CC 2019 MacOS Features
Instantly remove background noise or reverb with new DeNoise and DeReverb
innovative new Lumetri Color tools for selective color grading
Drag and drop spreadsheets into new infographic Motion Graphics templates
Get accurate color representations and maintain color fidelity
Hardware-based encoding and decoding for H264 and HEVC improves
New native format support includes ARRI Alexa LF, Sony Venice v2, and HEIF
Theater Mode in Adobe Immersive Environment
It is also support the latest MacOS
How to Install Adobe Premiere Pro CC 2019 Mac Full Version
Download Adobe Premiere Pro CC 2019 Mac Full Version
Mac users, don't forget to Disable SIP and Allow Apps From Anywhere
Unzip file to desktop with default mac zipper
Now turn off internet connection completely
Double click the DMG file
In the window that appears, click the EXTRA folder
Run the rhash file first, and don't close it
After mounting the APP13.0.1.dmg file
Run the install file to start the installation, when finished, return to the first window
Run the Red Adobe ZII Crack program (next to the EXTRA folder)
Patch and wait until it has been completed
Enjoy bro! Tested on MJLT2 High Sierra Macbook Pro
If you have problem with the "Damaged and download installer file again" try to mount the .dmg file, right-click the Install file > select Show Package Contents > enter the Contents folder > open the MacOS folder> Run the install file. Try it. PC User? Download Premiere Pro CC 2019 Windows
Adobe Premiere Pro CC 2019 Mac Free Download