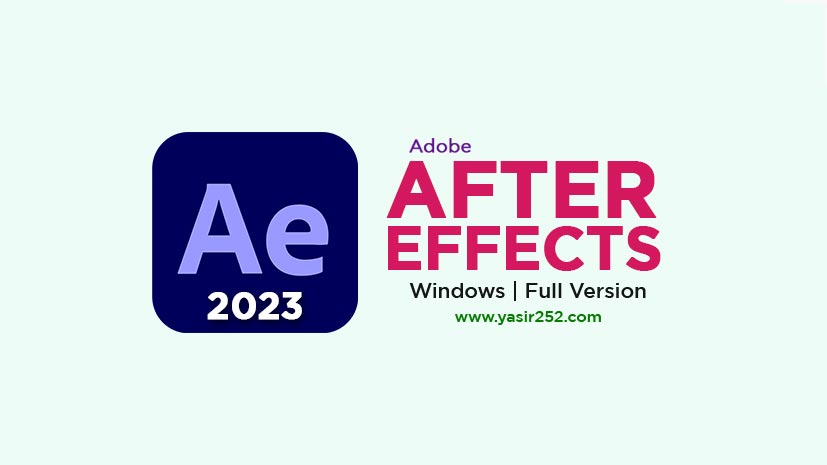 After Effects 2023 Full Version Download (Windows)
After Effects 2023 Full Version v23.6. Producing a stunning and realistic visual effects or motion graphics is what all video editors aspire to do. While there are many video editing applications to use, only After Effects has the ability to make it happen. This application allows us to create effects such as Particle, Transition, Blur, Glow, Title and many more. Besides having lots of powerful tools, After Effects also gives us ultra-fast performance and capabilities, especially now that there is a Multiframe Rendering feature. If you are into video editing, it would really be a shame if you don't master this software. Download and install Adobe After Effects 2023 full version now.
Especially for the latest update in 2023, Adobe began designing After Effects to be more sophisticated with the native 3D object feature. With this feature, we can directly import and manage 3D objects such as OBJ, C4D and FBX directly into the timeline. Although it is currently not as impressive as Element 3D v2 from Video Copilot. But in the future, this new feature will be much more advanced.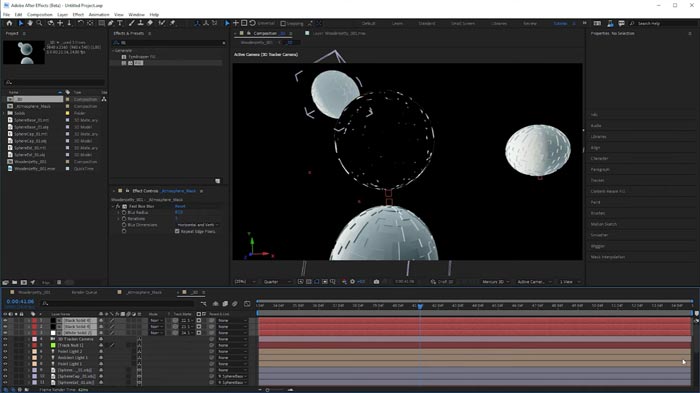 Just like the previous version, After Effects gives us a series of tools and plugins to create stunning motion graphics. However, it requires considerable computer resources to run the software smoothly. Therefore, make sure your computer specifications support this application. At a minimum, with RAM above 8GB, dedicated Graphics Card such as GTX 1060, and 6th generation Intel i5 Core CPU and above. However, this software only supports Windows 10 and Windows 11 Pro 64 bit with the latest build, at least 2022 update. Interested in learning this application Download Adobe After Effects full version for PC Windows.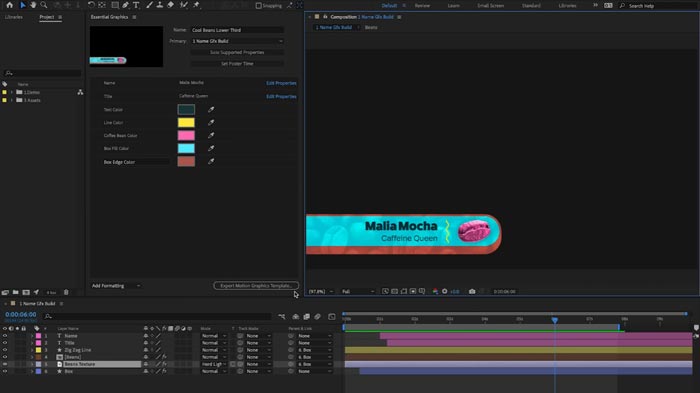 Adobe After Effects 2023 Full Features v23.6
A lot of workflow improvements throughout the user interface
The Ability to create Motion Graphics
An application to create visual effects
More animation presets in the effects panel
New keyframe navigation to simplify work efficiency
Selectable Track Matte: We can set any layer for track matte
H.264 Encoding is now faster and more stable
It supports Hardware Acceleration in almost all plugins
New Feature: Create composition presets
New Timeline Navigation shortcut: Shift + J and K to jump between keyframes
Properties panel to display all information about the shape layer
OpenColorIO color management to monitor color accuracy in the preview panel
Supports the latest Windows 10 and Windows 11 Pro 64 bits
System & Hardware Requirements for Windows
Operating System
Windows 10 & 11 (64-bit only)
Processor
2GHz Intel i5 Core, Gen 6th
RAM
8GB or higher of RAM
Monitor
Monitor with 1920×1080 pixels or higher resolution
Graphics
NVidia Dedicated GPU or AMD GPU
How to Install After Effects 2023 Full Version for Windows
Download After Effects 2023 on your computer
Extract file AEF236a.rar  with the latest WinRAR
We recommend that you first turn off Windows Defender Realtime & Antivirus
Run Setup.exe and install the application
When finished, don't launch it yet
Open Crack folder > Copy AfterFXLib.dll file
Paste and Replace in the AE folder here:
C:\Program Files\Adobe\Adobe After Effects 2023\Support Files
If there is no CRACK, use Patch AdobeGenP.exe
Run and open the software!
VFX Plugin: Red Giant Trapcode Suite Full Version
After Effects 2023 Full Version v23.6 (Windows)